HEAVY-DUTY CARGO SLIDES FOR RESPONSE VEHICLES.
Featuring the industry's only anodized aluminum fire truck cargo slides, OnScene Solutions builds the most corrosion-resistant systems, backed by a lifetime warranty. And unlike our competitors who use metal rollers on metal glides, our Urethane wheels provide the smoothest-gliding, heavy-duty cargo slides on the market.
Four MUST-HAVE fire truck CARGO SLIDES.
Click the thumbnail image to browse these featured products, or scroll down to view ALL EIGHT available slide products.
the all new transverse tool board
control the scene, no matter which side.
Dedicated to making response swift and responders safe, OnScene Solutions continues to deliver innovative apparatus solutions. New for 2023, OnScene is unveiling a 1,000.-lb. rated transverse tool board with 70 percent extension for 40" – to 96"-deep pass-thru compartments. Accommodates a 16" fixed tool board width.
---
ORDER YOUR TRANSVERSE TOOL BOARD NOW
DIFFERENCES IN OUR CARGO SLIDES AND THEIR FUNCTIONALITY
shop our full lineup of cargo slide products: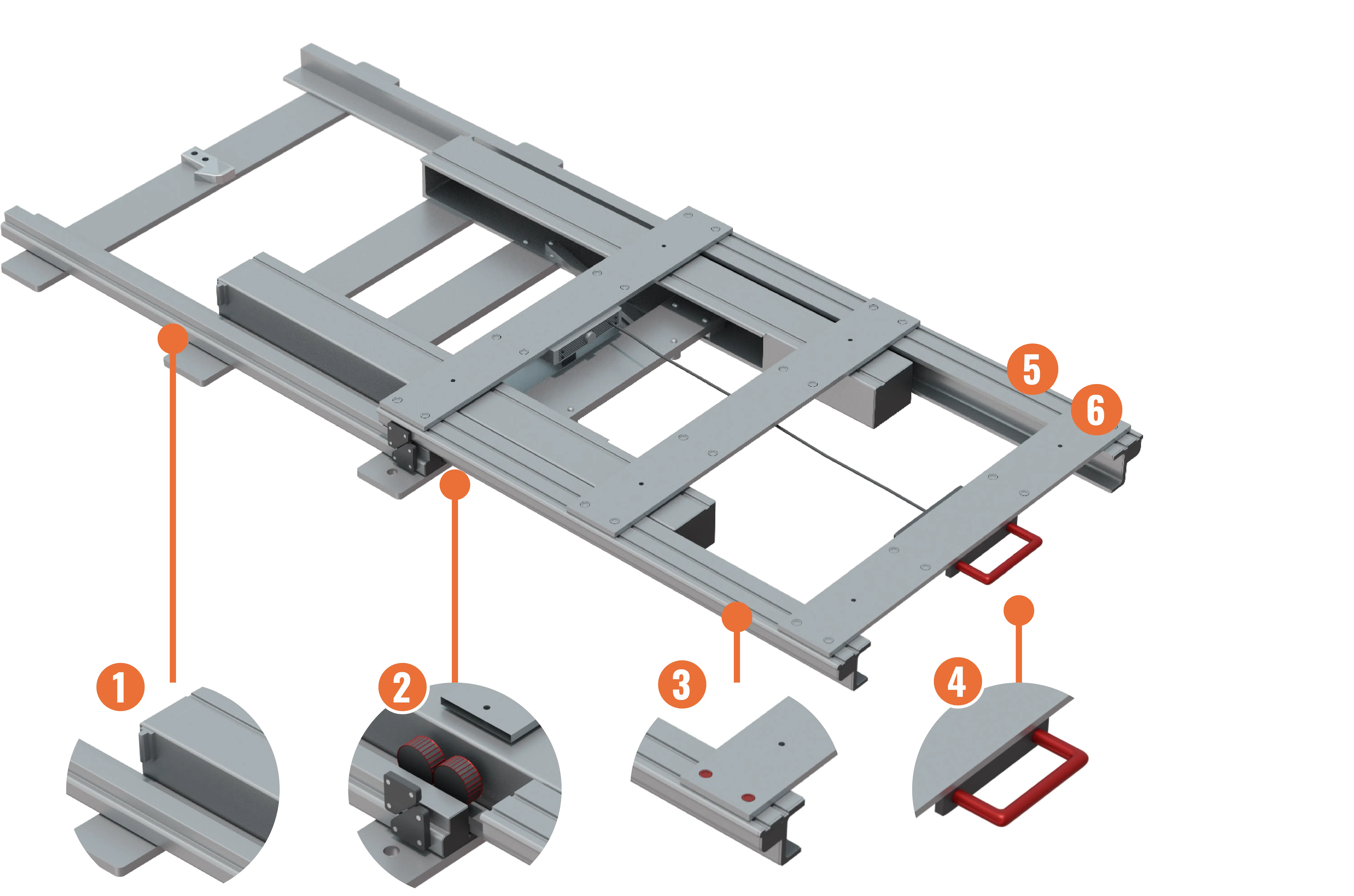 ---
---
1. Anodized Aluminum Frame: Provides rust and corrosion resistance
2. Urethane Wheels: Eliminate metal-on-metal friction for smooth operation
3. Stainless-Steel Fasteners: Create strong mechanical connections
4. Easy-Access Release Handle: Provides accessibility for gloved hands
5. Fit-and-Finish: Complements today's high-quality fire apparatus
6. Transferable Lifetime Warranty: Increases vehicle's resale value
---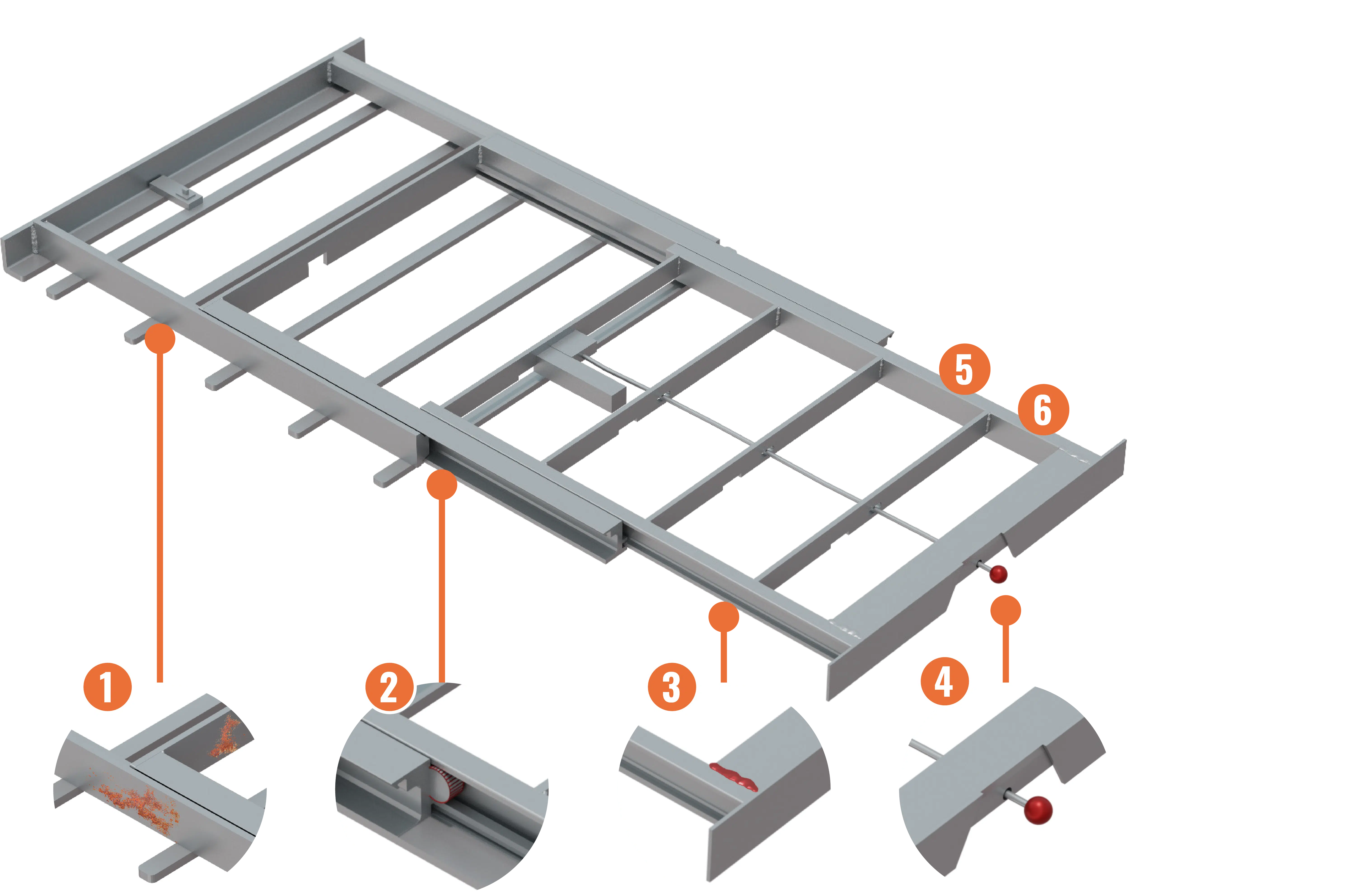 ---
VS. Competitor Slides
---
Non-Anodized Aluminum Frames: Susceptible to rust and corrosion
Metal Bearings on Metal Channel: Create significant wear points
Welded Connections: Can fail at the seams due to incomplete welds
Plastic Knob or Release Lever: Difficult to operate with gloved hands
Painted Finishes: Prone to corrosion and flaking that diminishes vehicle life
Non-Transferable Lifetime Warranty: Decreases vehicle's resale value