---
---
---
THE ALL-NEW SAFETSYSTEM FOLDING HAND CART
---
THE ULTIMATE (+ NEW)
SCBA CYLINDER CART
---
Efficiency starts here. The all-new SafeTSystem Folding Hand Cart (in tandem with four Holder Carriers), allows a single firefighter to securely transport eight air cylinders at one time from apparatus to the fire scene rehab or to OnScene Solutions' Mobile Station Rack. This new SCBA cylinder cart folds into a compact design that easily stores in most any fire apparatus compartment.
---
---
---
DESIGNED FOR COMPACT EFFICIENCY
---
---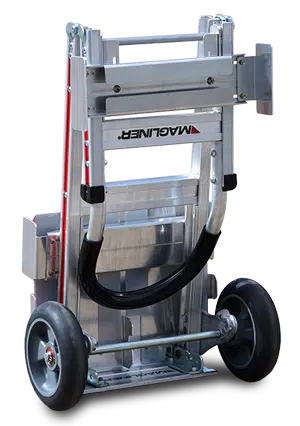 ---
The new SafeTSystem SCBA cylinder cart features a compact, foldable design (just 10.5" wide x 29" tall) that fits into most fire truck compartments.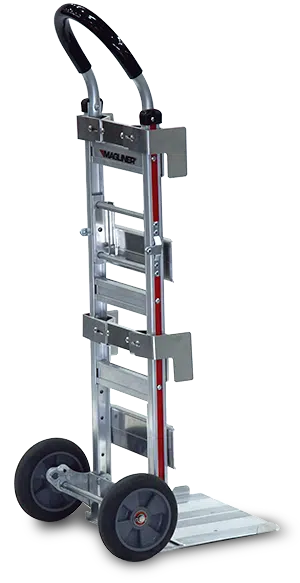 ---
OnScene Solutions' high-quality aluminum and stainless-steel construction is backed by a lifetime bracket warranty and a one-year cart warranty.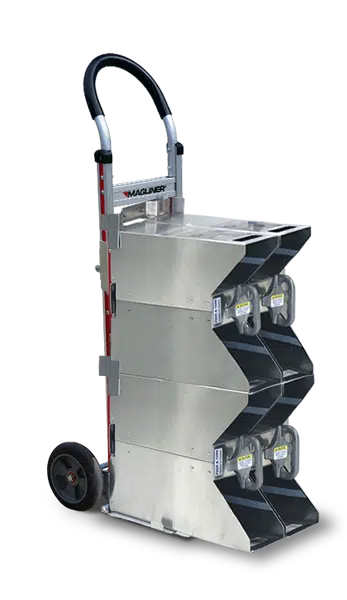 One person can securely transport up to four (4) SafeTSystem Holder Carriers (any size) with this hand cart. That's a whopping eight (8) SCBA cylinders!